Sanding parquet flooring is different from ordinary floor sanding. The reason being that when sanding, you should always go with the grain. Of course with parquet – this is quite impossible! We have been sanding Parquet floors for over 20 years – and we are true experts. Whilst many people attempt to sand their own floors, there is a real technique required to get excellent results.

How do we sand Parquet Flooring?
We sand it at a 45 degrees angle to the grain.
First of all, we make sure all wood blocks are stuck down solid and remove all staples, nails and metal objects from the floor.
Once the floor is solid we start floor sanding. We use the best and newest equipment which is completely dust free.
We remove any deep scratches first and we level the edges.
Next we fill the gaps in the blocks from the sanding process, by mixing filler and dust to make a paste.
Now it's time for the final pass with the belt floor sander. Then we sand all of the corners down that the edger floor sander was unable to reach.
Once the parquet floor is all sanded we buff it – with much time and care paid at this stage. This brings out any imperfections.
Once the floor is smooth and any scratches removed we give the floor a good hoover and damp mop, so it is ready for the seal.
Finally, it's time to start sealing the floor and all our work comes to life. We use a short pile roller and roller the prime on to the floor. We use 1 coat of prime on a bare floor followed by 2 coats of polyurethane wood floor sealer – sometimes three coats if it is a high traffic area or there will be a large amount of pet traffic. We make sure to let each coat dry properly before applying the next and make sure to buff the floor too.
Give us a call 02380 570666 or fill in our enquiry form for a quote.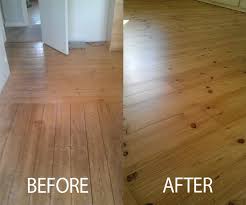 Natural wooden floors are just beautiful, aren't they? We particularly love reclaimed boards.
With the variety of grains that show nature at its finest through the wood, this is something not available in mass-produced floors.
The only problem with natural wood flooring is that modern heating and house movement causes floor boards to retract and expand, causing natural shrinkage and leaving gaps between each board. These collect dust and hair – an issue for those who clean the house. Gaps in floorboards can also result in drafts and creaking.
We realised there was a need to be able to fill these gaps quickly and easily and yet retain the original charm of the floor. Period Projects have a solution. We've created the "SLIVER" which is used to fill the gaps, helping to prevent dust build up and giving you the chance to create a professional-looking floor with minimal fuss. What's more, if you have pipes under the floor boards, or squeaky boards, rather than nailing it you can put a SLIVER in.

Specialist Wood Floor Filling
The majority of fillers start to shrink, change colour and fall out. We recommend using our highest quality sourced wood SLIVER. It will give your floor that ultimate professional finish. It quickly and easily fills unsightly gaps in between wooden boards with wedges of old reclaimed floorboard.
Our unique way to fill is to use a wedge of reclaimed pine that fills gaps, prevents dust and takes applications of varnish or water-borne sealer finish (which keep floors their natural colour). So you can fill gaps quickly and easily, with minimal fuss.