Understanding Architectural Periods and styles for builders and Developers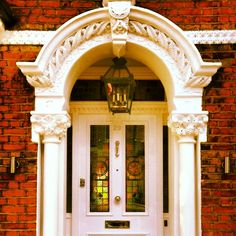 Get the Right Detail for your Chosen Era
Understanding how to get the detailing right for your chosen Period style is an absolute necessity, with many developers and builders who believe traditional style is still worth maintaining.
It is surprising just how many house builders and developers, both private and commercial, manage to get it so wrong. The common sins are either using details that are out of keeping with the era of the design, or attempting to save money on prominent features. The doors, both Interior and Exterior, are of the utmost importance in this process.
Thankfully it is not always necessary to spend a fortune to achieve a perfect traditional house. There are areas where significant savings can be made without compromising on the finished result.
We here at Period Projects have a full understanding of doors for every period and will work with you to create bespoke doors for your project that meet all Fire and Safety Certification requirements.
Doors can be the easiest way to spot the difference between good traditional design and bad. The most important factors to get right are the proportions and detailing, followed by the colour, the opening mechanism and finally, the material used. Authentic looking period doors are available in reclaimed pine timber or new timbers.
Victorians used to set their windows and doors back somewhat. Although this can add to masonry costs, it looks far better than a cheap-look brick facade with doors that are just stuck on to the face of the wall. Another benefit of setting doors back is that they will be less prone to weathering and should therefore last significantly longer than those that are exposed.
Off-the-shelf timber doors are the cheapest option, but they can be susceptible to twisting and warping. They also just do not have the same solid look or traditional dimensions applied to the rails for authenticity. Hardwoods are less prone to these problems.
Doors, windows and ironwork were all painted in the same colours and, until the Edwardian era, all paint was either matt or semi-gloss. Late Georgian front doors were black or occasionally dark green and in the late 18th century bright blue was also seen. Victorian doors were normally painted green or grained and up until the end of the 1860s other colours were also used, such as dark blue, chocolate brown, deep red and olive green. The Queen Anne period saw the use of dark green or white.
Architectural Periods
It is important to understand the details of the various architectural periods, particularly for those most commonly emulated. Mixing and matching architectural features from various eras may well result in failure.
1702-1714 – Queen Anne
1714-1727 – Early Georgian
1727-1760 – Georgian
1760-1812 – Late Georgian
1812-1820 – Regency
1820-1830 – Late Regency
1837-1860 – Early Victorian
1860-1901 – Late Victorian
1901-1910 – Edwardian (The Edwardian era loosely covers 1900- 1918)
Other periods are:
Gothic Revival – c1750-1900s
Neoclassical – 1750s-1830s
Greek Revival – c1819-1840s