STRIPPING AND RESTORATION SERVICES DOORS AND FURNITURE
DOOR STRIPPING AND RESTORATION
Old doors, are stripped in a caustic solution. Either in a Tank or by hand depending on the requirements of the job.The residue is then removed by pressure washing. The items are left to dry slowly and naturally to avoid shrinking, then placed into a dehumidified storage area until the drying process is complete.
Next, any repairs can be undertaken. Holes or damaged areas are replaced with matching wood and the piece is then sanded ready to receive the finish which is either wax or lacquer as preferred.
We offer a full finishing service to be priced once stripped.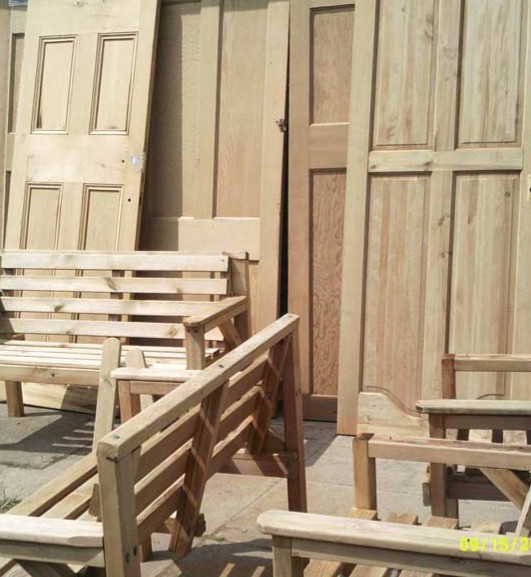 FURNITURE STRIPPING
We offer a tank caustic-dip stripping service or hand stripping service for more delicate items such as antique furniture and some hardwoods that are affected by caustic soda. We also offer a complete finishing service including re-waxing and polishing once the items are stripped.
GARDEN FURNITURE STRIPPING
All wooden and teak garden chairs, tables and loungers can be stripped of varnishes and moss to leave them looking like new!
IN-SITU STRIPPING
In – Home and In-Business stripping service – Quotes upon request